Product Description
DaVinci Resolve 16 features a revolutionary new cut page specifically designed for editors that need to work quickly and on tight deadlines! The new DaVinci Neural Engine uses machine learning to enable powerful new features such as facial recognition, speed warp and more. Adjustment clips let you apply effects and grades to clips on the timeline below, quick export can be used to upload projects to YouTube and Vimeo from anywhere in the application, and new GPU accelerated scopes provide more technical monitoring options than before. Plus, Fusion is dramatically faster and Fairlight adds immersive 3D audio. DaVinci Resolve 16 is a massive release with hundreds of features customers have asked for!
New Editing Featuresin DaVinci Resolve 16
DaVinci Resolve includes everything professional editors need to cut blockbuster films, television shows, and commercials. It's perfect for both offline and online editing. The high performance playback engine makes editing and trimming incredibly fast, even for processor intensive formats such as H.264 and RAW.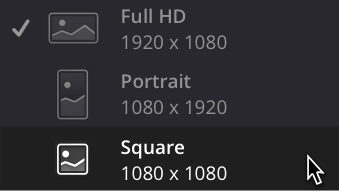 Custom Timeline Settings
Now you can create timelines with different frame rates, resolutions, monitoring and output settings in the same project!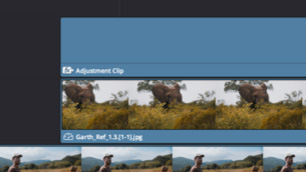 Adjustment Clips
Apply blend modes, transformations, ResolveFX, color grades and more on top of a stack of clips in the timeline.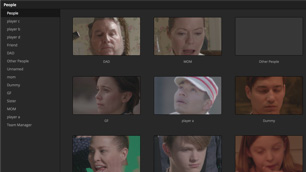 Facial Recognition
Use the DaVinci Neural Engine to detect faces in your clips and automatically create bins based on the people in each shot.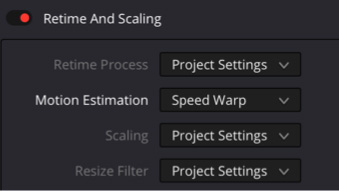 Speed Warp Retiming
Incredibly high quality motion estimation speed changes and frame rate conversions powered by the DaVinci Neural Engine.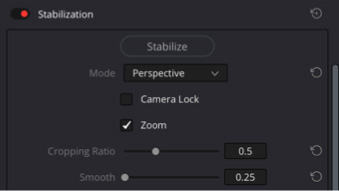 Image Stabilization
Analyze shots and apply stabilization with full camera lock, zoom, smooth and strength controls right on the Edit page.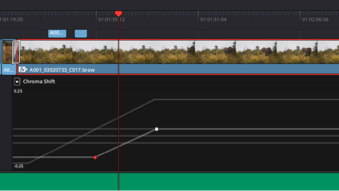 Keyframe Curve Editor
Ease controls for position along with ResolveFX and OpenFX keyframes in the timeline curve editor makes animating effects faster.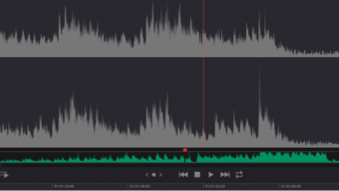 Tape Style Audio Scrubbing
High quality, tape style scrubbing with pitch correction makes it easier to understand dialogue while scrubbing.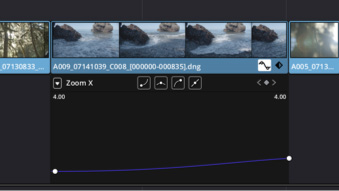 Faster, Smarter Encoding
Encode only the frames that have changed instead of re-encoding entire files for dramatically faster rendering when delivering!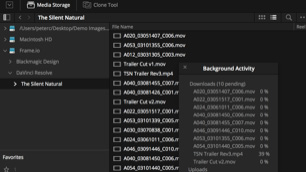 Frame.io Integration
Collaborate remotely by browsing Frame.io content, seeing comments and synchronizing annotations, all without leaving DaVinci Resolve.
New Fusion VFX Featuresin DaVinci Resolve 16
With over 250 built in tools, Fusion VFX's advanced 3D compositing engine and node based workflow let you quickly connect effects and tools together in a flow chart style, making it easy to create cinematic feature film quality visual effects and broadcast motion graphics right inside of DaVinci Resolve!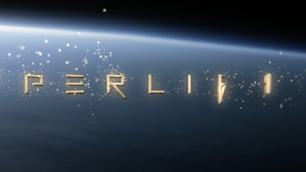 Faster 3D Performance
Dramatically improved GPU accelerated performance for all 3D operations.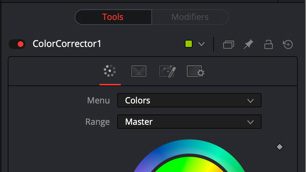 GPU Accelerated Tools
Time effects, dissolves, stereo, vector motion, pinning, color and more!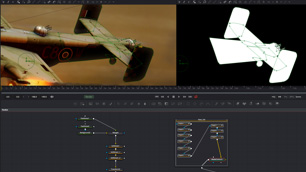 Faster Masks
All mask operations are accelerated, including B‑Spline and bitmap masks.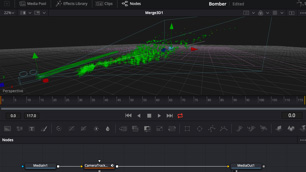 Improved Trackers
Greatly improved performance and accuracy in planar and camera trackers.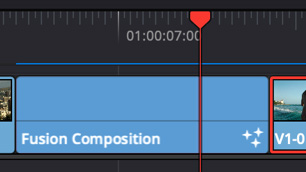 Better Caching
Faster and more reliable playback when using smart cache and user cache.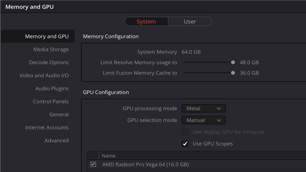 Better Memory Management
Makes working with large compositions with high tool counts more reliable.
New Color Featuresin DaVinci Resolve 16
DaVinci Resolve's legendary color tools let you manipulate color in breathtaking ways to get results that are simply impossible on other systems. That's why DaVinci Resolve has been used on more feature films and television shows than any other grading system! You get powerful primary and secondary tools, curves, tracking, stabilization and more!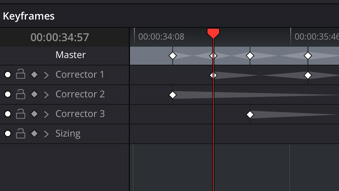 ResolveFX Keyframe Track
The Keyframe Editor now supports viewing and editing keyframes for both ResolveFX and OpenFX plugins, making it easier to create animations.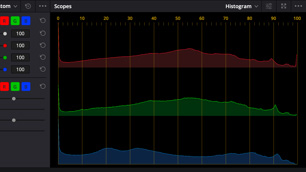 GPU Accelerated Scopes
GPU accelerated scopes show more detail, have faster performance, and add dozens of new options for advanced technical monitoring!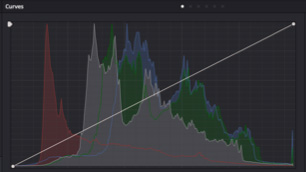 Curves with Histograms
Custom and HSL curves can display a histogram that lets you see which part of the curve affects the image to help guide your adjustments.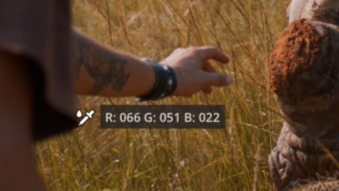 Auto Color Balance and Matching
The auto color balance and auto shot match tools now use the DaVinci Neural Engine to process images for more accurate results.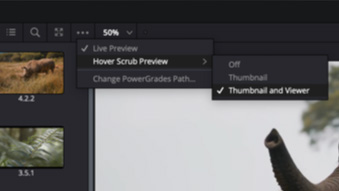 Gallery and Wipe Improvements
Gallery sort controls, hover scrub, match reference wipe, stills in split screen, and timeline wipe options make it easier to organize grades.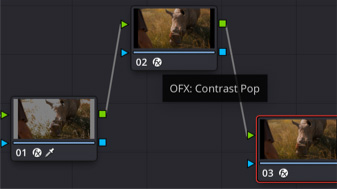 Copy and Paste Attributes
Copy the color grade, windows, tracking and plug in effects from one node, and paste only the attributes you want on to another node.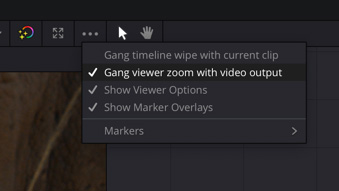 Gang Viewer Zoom to SDI Output
Gang the Color page viewer with the SDI or HDMI video output so zoomed images appear on both the user interface and your video output device.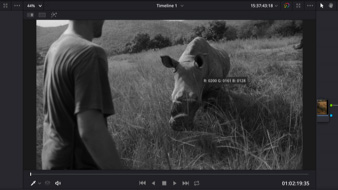 View Independent Channels
Independently view R, G, or B channels in the viewer to help evaluate images for noise, artifacts, or when manually color matching.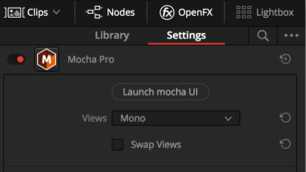 Improved OpenFX Compatibility
ResolveFX and OpenFX can request random frames from the GPU, making DaVinci Resolve compatible with more third party plugins than ever.
New Fairlight Featuresin DaVinci Resolve 16
With Fairlight in DaVinci Resolve, audio is no longer an afterthought in post production! You get a completely integrated and powerful digital audio workstation with full mixer, EQ and dynamics processing, sample level audio editing, ADR tools, sound library support, FairlightFX audio plugins and more!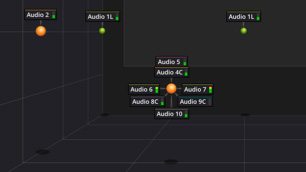 Immersive 3D Audio
Mix and master projects in immersive 3D audio formats such as Dolby Atmos, Auro 3‑D, SMPTE ST 2098 and the new 26 channel super bus.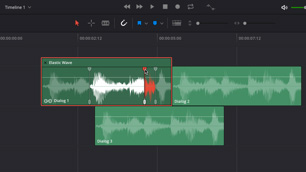 Elastic Wave
Stretch audio to align the waveforms of one clip with another for ADR or retiming to picture effects, all without changing pitch!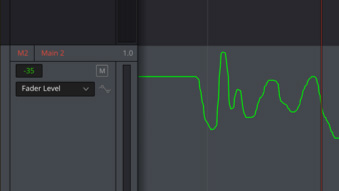 Timeline Bus Tracks
New bus tracks lets you see buses in the timeline along with regular tracks, making it easy to view and edit automation parameters.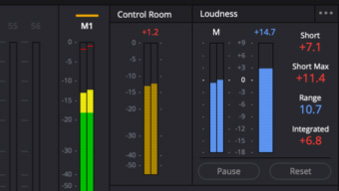 Enhanced Loudness Monitoring
New support for loudness monitoring standards such as ATSC, 1770 and R128 give you more technical monitoring options than ever before.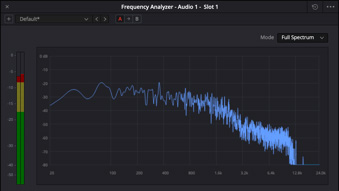 New FairlightFX
More creative and technical FairlightFX plugins such as frequency analyzer, limiter, phase meter, dialog processor and a new foley sampler.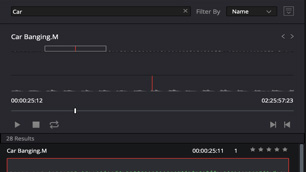 New Foley Sound Library
Download 500 royalty free foley sounds from Blackmagic Design to use with the new foley sampler in DaVinci Resolve.
New Collaboration Featuresin DaVinci Resolve 16
Featuring a universal timeline, powerful database driven design, bin and clip locking, built in chat, timeline comparison tools and more, DaVinci Resolve Studio is the world's only post production solution that lets different artists all work together on the same project at the same time!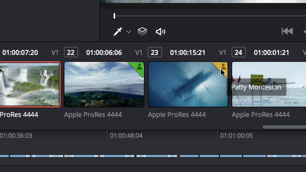 Shared Markers
Use shared markers to create, modify and add notes so passing tasks and communicating between users is quick and fool proof.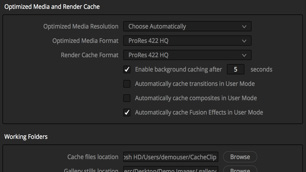 Individual User Cache
Each user in a collaborative project can generate and manage their own cache files to optimize performance on their system.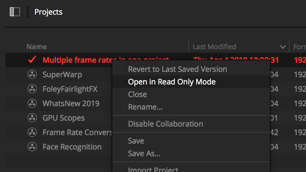 Read Only Mode
Open collaborative projects in read only mode so you can copy and paste assets out of it or review cuts without affecting other users.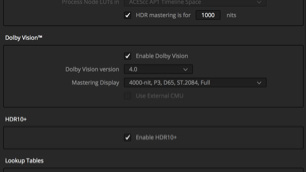 HDR Collaboration
With support for collaborative Dolby Vision and HDR10+ projects, each user has access to the SDR and HDR elements they need.
No Monthly Cloud Licensing
Unlike cloud based software, DaVinci Resolve Studio does not require a connection to the internet and there are no monthly subscription fees. DaVinci Resolve Studio is only €269, which is 50% less than the cost of popular cloud subscriptions. Plus, you get full nonlinear editing, advanced color correction, Fusion effects and motion graphics, and Fairlight professional audio tools, all included in the one easy to buy solution. It's like getting 4 high end professional applications for the cost of one!
Mac, Windows and Linux
DaVinci Resolve runs on all major platforms so you can use it at home or in a post facility on a Mac, at a broadcast facility running Windows, or a VFX studio on Linux. This gives you the freedom to use the platform of your choice, making it easy to integrate with your existing systems and workflows. If you're running Red Hat or CentOS Linux, you can even build your own workstation using low cost motherboards, extremely fast processors, massive amounts of RAM and up to 8 GPUs. Imagine building your own super computer for incredible real time performance!
Open and Compatible
With all of the different workflows and systems out there, you need a post production solution that's compatible and open enough to handle anything! DaVinci Resolve has been designed to work with all major file formats, media types, and post production software. You can use XML, EDLs, or AAF to move projects between DaVinci Resolve, Final Cut Pro, Avid Media Composer, and Premiere Pro. Deep integration with Fusion makes it easy to send shots out for VFX work, or you can roundtrip with software such as After Effects. For audio, projects can easily be moved between DaVinci Resolve and ProTools. When you're on a tight deadline, you can count on DaVinci Resolve to "just work!"